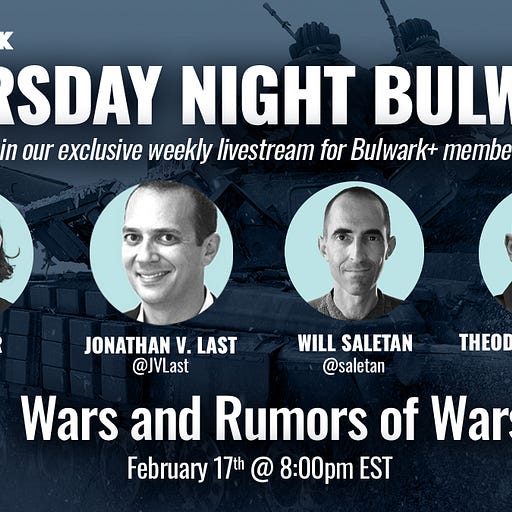 Feb 18 • 1HR 1M
AUDIO: Livestream for February 17
This episode is for paid subscribers
Charlie Sykes and guests discuss the latest news from inside Washington and around the world. No shouting, grandstanding, or sloganeering. Conservative, conscientious, and civil.
Ted Johnson makes his Thursday Night Bulwark debut appearance this week. He'll join Tim, JVL and Will to discuss the news of the day.
Exclusively for Bulwark+ members!
This episode is for paid subscribers