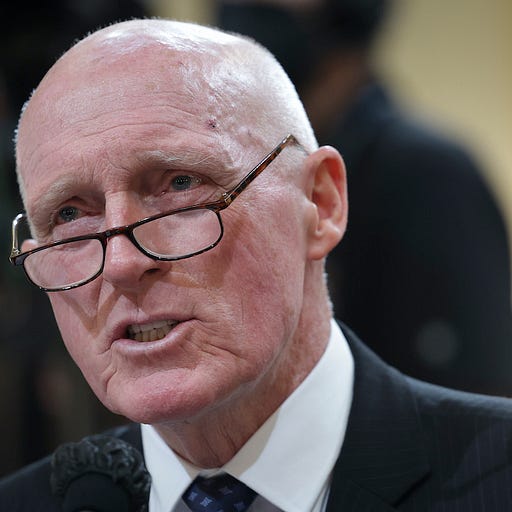 Jun 22 • 51M
Bipartisan Comity?
J6 witnesses and a surprise gun deal.
This episode is for paid subscribers
Charlie Sykes and guests discuss the latest news from inside Washington and around the world. No shouting, grandstanding, or sloganeering. Conservative, conscientious, and civil.
Sonny sits in for an on-the-move JVL. Topics include the J6 witness whose life was made enormously harder by Trump but would still vote for Trump and a gun bill that, according to some panelists on this podcast, was unlikely to ever occur. Plus: a special guest film critic puts Sonny in his place.
This episode is for paid subscribers