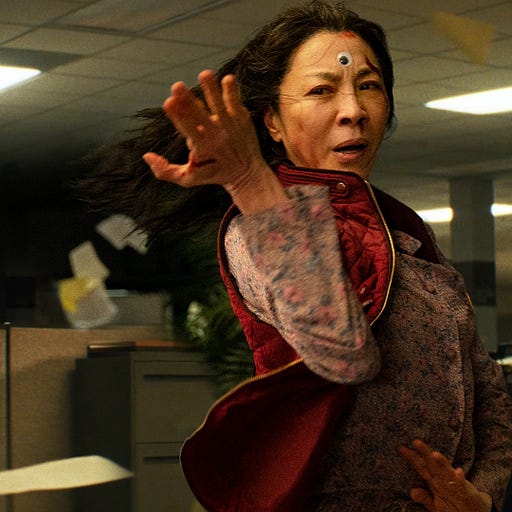 Apr 12 • 42M
'Everything Everywhere All at Once': Good ... or Great?
Plus, one last look at Will Smith and the Oscars.
This episode is for paid subscribers
Charlie Sykes and guests discuss the latest news from inside Washington and around the world. No shouting, grandstanding, or sloganeering. Conservative, conscientious, and civil.
This week, Sonny Bunch (The Bulwark), Alyssa Rosenberg (The Washington Post), and Peter Suderman (Reason) talk about the best movie of the year (so far!): Everything Everywhere All at Once, the trippy new sci-fi action-comedy family-drama multiversal epic from the directing duo known as Daniels. Meanwhile, in cons and nons, the gang revisits "The Slap" …
This episode is for paid subscribers