Oct 16, 2020 • 1HR 3M
Home Stretch
Charlie Sykes and guests discuss the latest news from inside Washington and around the world. No shouting, grandstanding, or sloganeering. Conservative, conscientious, and civil.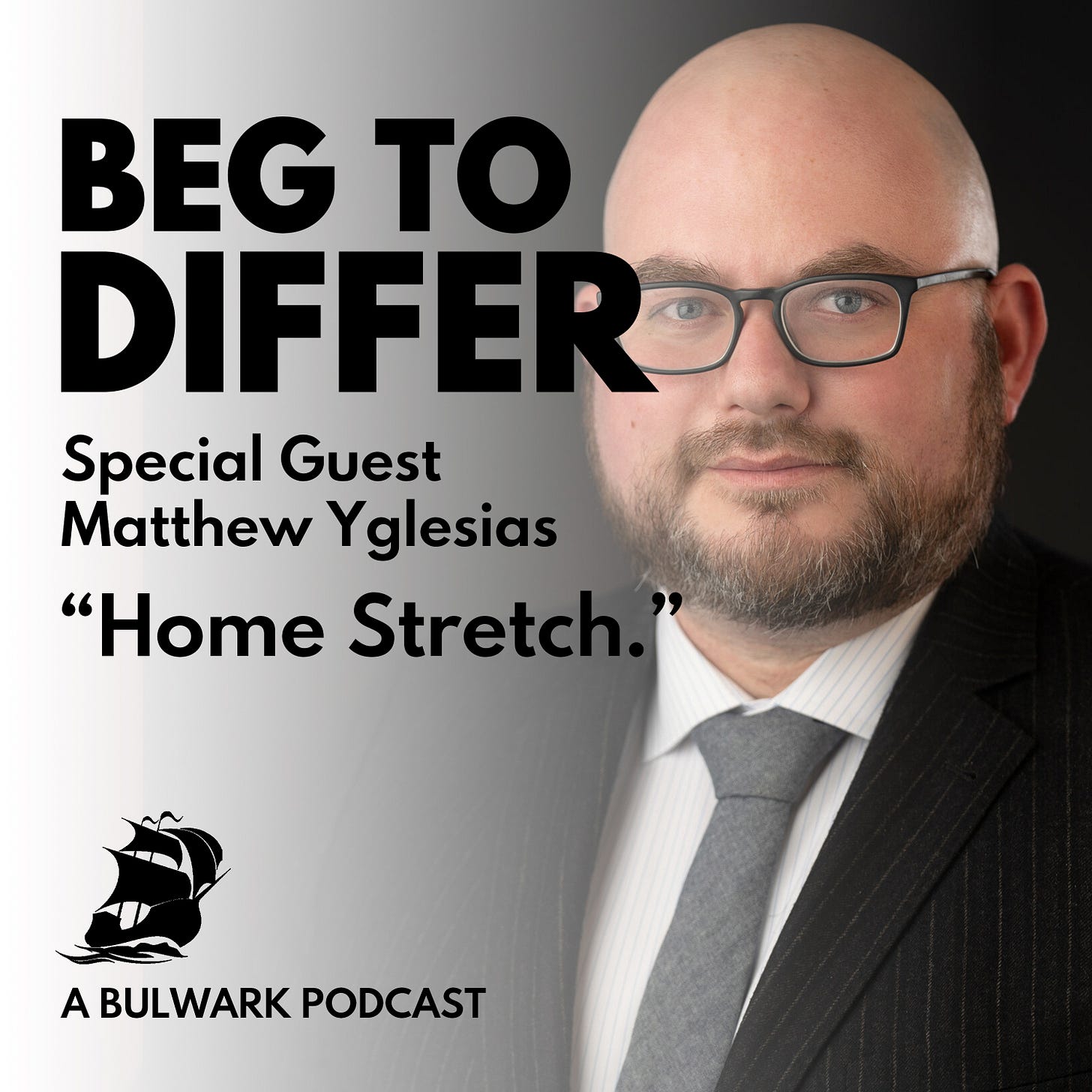 Matt Yglesias of Vox joins Mona Charen, Bill Galston, and Sarah Longwell to talk about whether the US should grow—a lot! The group also tackles the Hunter non-story and the why 2020 is not 2016.
Subscribe to The Bulwark's Beg to Differ with Mona Charen on your favorite podcast platform.
Apple | Google | Castbox | Castro | Overcast | Pocket Casts | Spotify | Stitcher