Sep 18, 2020 • 1HR 11M
If Trump Loses, Should We Lock Him Up?
Charlie Sykes and guests discuss the latest news from inside Washington and around the world. No shouting, grandstanding, or sloganeering. Conservative, conscientious, and civil.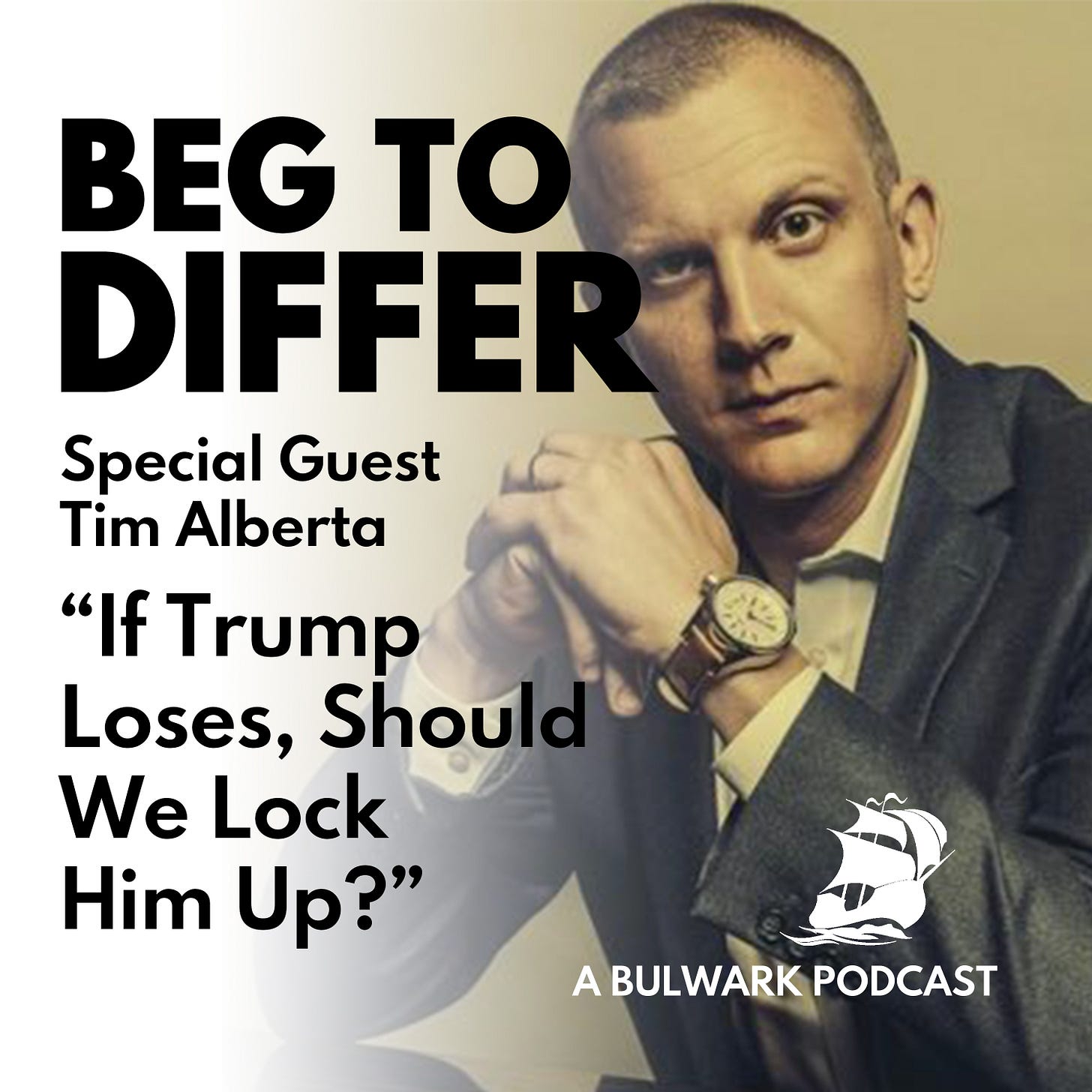 Politico's Tim Alberta joins the BTD panel to talk about changing suburbs, the Middle East breakthrough, Electoral College woes, and perp walking ex-presidents.
Subscribe to The Bulwark's Beg to Differ with Mona Charen on your favorite podcast platform.
Apple | Google | Castbox | Castro | Overcast | Pocket Casts | Spotify | Stitcher