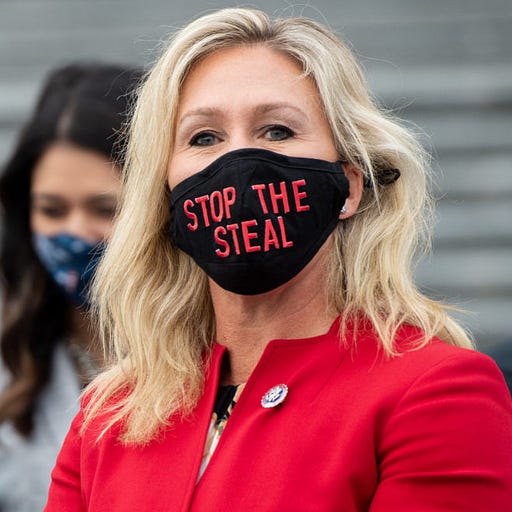 Apr 7, 2021 • 1HR 2M
MTG Gets the Big Money
What it means for the GOP.
This episode is for paid subscribers
Charlie Sykes and guests discuss the latest news from inside Washington and around the world. No shouting, grandstanding, or sloganeering. Conservative, conscientious, and civil.
Marjorie Taylor Greene raised $3.2 million in the first quarter. And 60 Minutes just made an in-kind donation to Ron DeSantis.
This episode is for paid subscribers