Sep 25, 2020 • 1HR 1M
Peaceful Transition?
Charlie Sykes and guests discuss the latest news from inside Washington and around the world. No shouting, grandstanding, or sloganeering. Conservative, conscientious, and civil.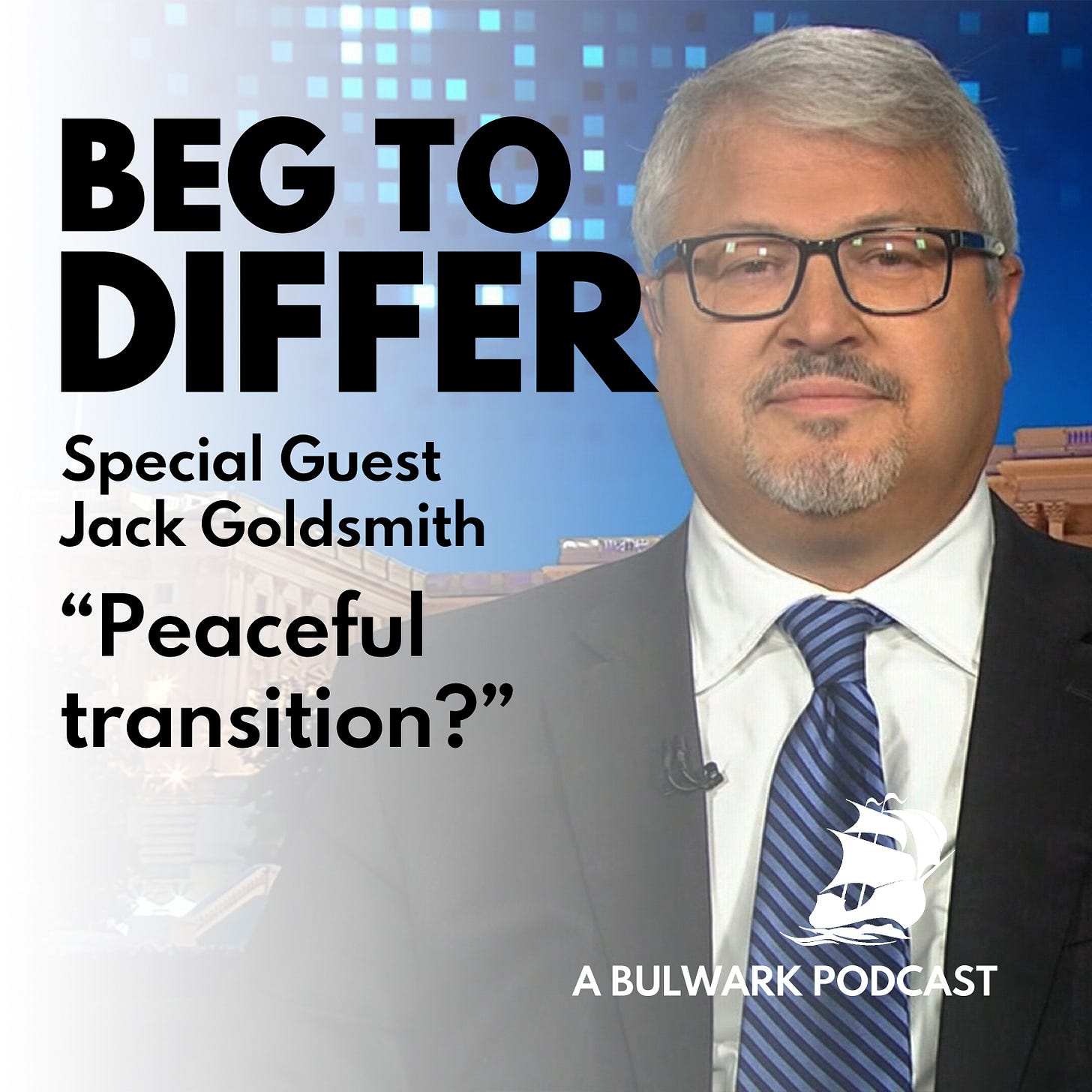 Lawfare's Jack Goldsmith discusses his new book, After Trump. The group then tackles the Supreme Court and Trump's threat to election integrity.
Subscribe to The Bulwark's Beg to Differ with Mona Charen on your favorite podcast platform.
Apple | Google | Castbox | Castro | Overcast | Pocket Casts | Spotify | Stitcher