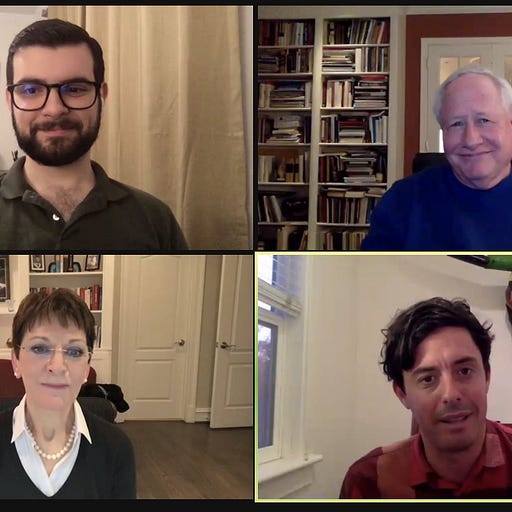 Jan 14 • 1HR 0M
Podcast: Biden's Honeymoon is Over [1/13/21]
This episode is for paid subscribers
Charlie Sykes and guests discuss the latest news from inside Washington and around the world. No shouting, grandstanding, or sloganeering. Conservative, conscientious, and civil.
Tim Miller, Mona, Bill and Ben discuss the sedition indictment, Kyrsten Sinema's filibuster stance, and what Biden can (or has to) do before the midterms.
To watch a video version, click here.
This episode is for paid subscribers