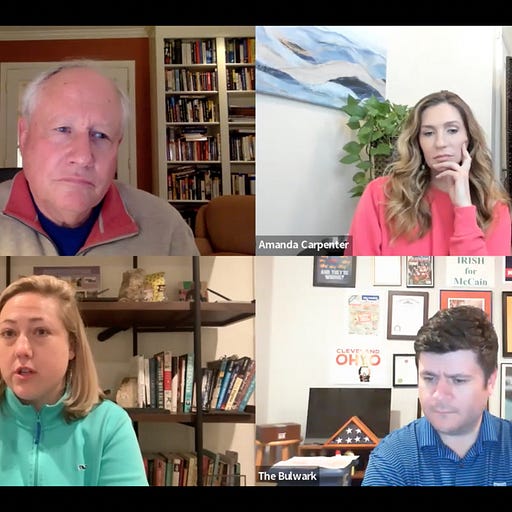 Mar 25 • 1HR 0M
Podcast: Mailbag Edition [3/24/22]
A special mail bag edition of Thursday Night Bulwark.
This episode is for paid subscribers
Charlie Sykes and guests discuss the latest news from inside Washington and around the world. No shouting, grandstanding, or sloganeering. Conservative, conscientious, and civil.
Amanda Carpenter, Sarah Longwell, and Bill Kristol joined Jim Swift for the March 24 mailbag edition of Thursday Night Bulwark.
The panel discusses the Virginia Thomas and Mark Meadows January 6th story, ethics, the GOP, and your questions.
To watch a video version of the podcast, click here.
This episode is for paid subscribers