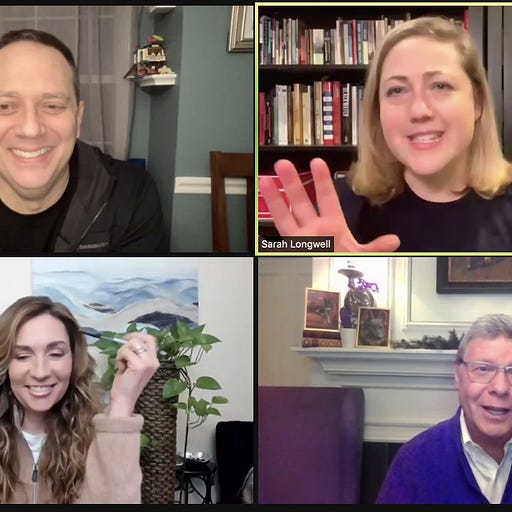 Jan 7 • 1HR 2M
PODCAST: The Insurrection, One Year Later
This episode is for paid subscribers
Charlie Sykes and guests discuss the latest news from inside Washington and around the world. No shouting, grandstanding, or sloganeering. Conservative, conscientious, and civil.
Charlie Sykes, Amanda Carpenter, Jonathan Last, and Sarah Longwell discuss and dissect the January 6 insurrection one year later—what happened, what we still don't know, and what we need to do to defend democracy.
To watch the video, click here.
This episode is for paid subscribers