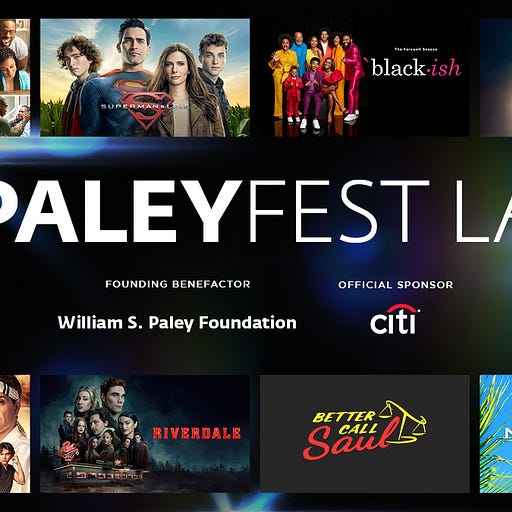 Jan 20 • 30M
Programming TV's Most Beloved Festival
PaleyFest programmer Rene Reyes on the joy of in-person screenings.
Charlie Sykes and guests discuss the latest news from inside Washington and around the world. No shouting, grandstanding, or sloganeering. Conservative, conscientious, and civil.
On this week's episode, Sonny Bunch talks to Rene Reyes, the Paley Center for Media's Vice President of Public Programming and Festivals. Among other duties, Rene plans the much-loved PaleyFest LA, which has panels featuring some of the biggest and most critically acclaimed shows on television. We talked about the joys (and COVID-related challenges) of in-person festivals and ran through some of the panels that will take place at this year's event. You can see this year's full lineup here; highlights include panels on Hacks, black-ish, and a salute to the NCIS franchise. Paley Center members can buy tickets now and they go on sale to the general public tomorrow.