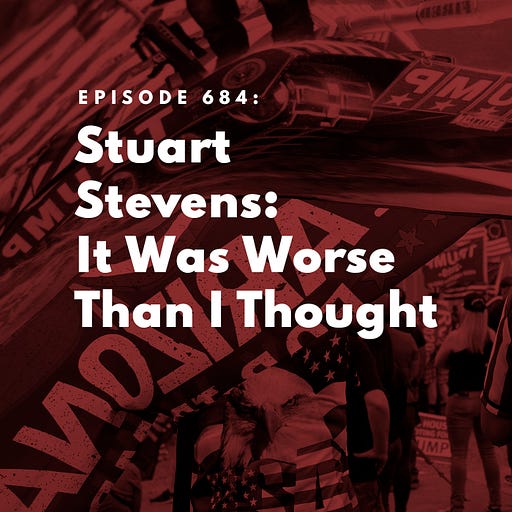 Sep 15, 2021 • 49M
Stuart Stevens: It Was Worse Than I Thought
Charlie Sykes and guests discuss the latest news from inside Washington and around the world. No shouting, grandstanding, or sloganeering. Conservative, conscientious, and civil.
On today's podcast, veteran political consultant Stuart Stevens joins host Charlie Sykes to discuss the Trumpifciation of the GOP; the upcoming mid-terms; the biggest threat to the Biden presidency; and the new paperback edition of his book, "It Was All a Lie."
Subscribe to The Bulwark Podcast on your favorite podcast platform.
Apple | Google | Castro | Overcast | Pocket Casts | Spotify | Stitcher