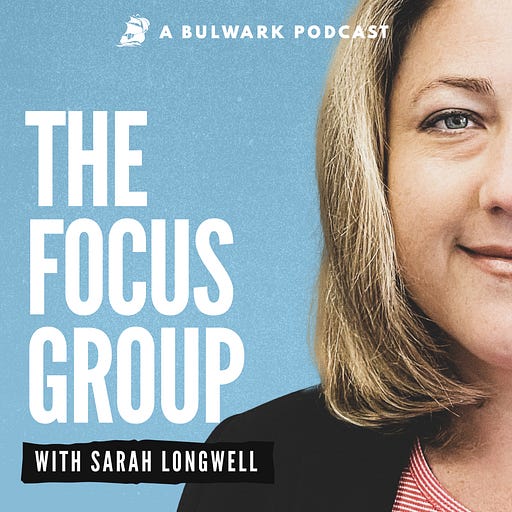 Nov 1, 2021 • 43M
The Focus Group Bonus Episode: What's up with Wisconsin?
The Focus Group Season 1 comes to an end with a look at fixable problems.
Charlie Sykes and guests discuss the latest news from inside Washington and around the world. No shouting, grandstanding, or sloganeering. Conservative, conscientious, and civil.
This week we have an exclusive extra just for Bulwark+ members: a bonus episode of The Focus Group!
Charlie Sykes, editor-at-large of The Bulwark and Wisconsinite, joins Sarah to discuss a focus group made up of independent voters in his home state. Join us to hear our thoughts on how these voters view Biden's job as president so far and what it means for the midterms.
Previously on The Focus Group with Sarah Longwell:
This episode is for paid subscribers