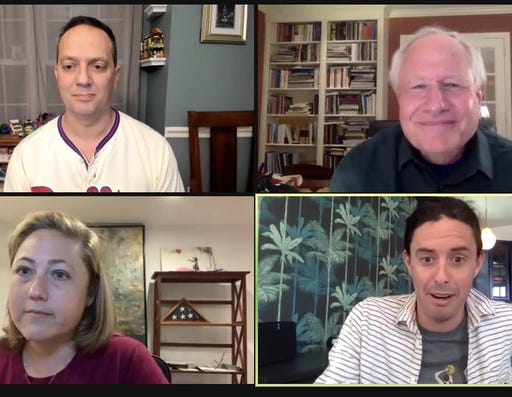 Apr 16, 2021 • 1HR 5M
TNB Podcast: Nikki and the Dumb SOBs
This episode is for paid subscribers
Charlie Sykes and guests discuss the latest news from inside Washington and around the world. No shouting, grandstanding, or sloganeering. Conservative, conscientious, and civil.
We have JVL, Sarah, Tim, and Bill on the 4/15/21 panel to discuss the GOP primaries and the "lanes" for 2022 and 2024. And, the looming presence of that former guy.
Please do not share this link with others.
If you want to watch the stream, you can do it here.
This episode is for paid subscribers