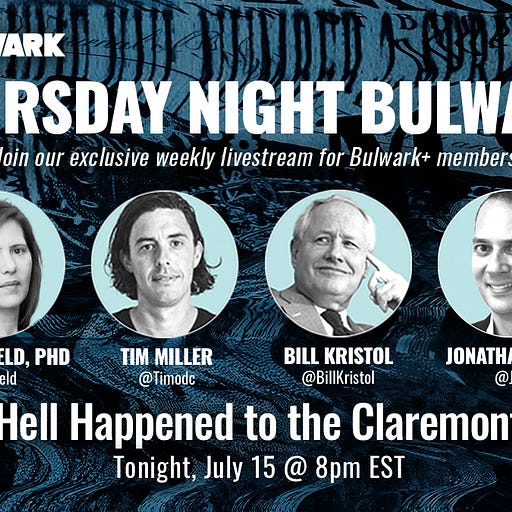 Jul 16, 2021 • 1HR 4M
TNB Podcast: What The Hell Happened to the Claremont Institute?
Join Laura K. Field for a deep dive into the decline of a once-respected think tank.
Charlie Sykes and guests discuss the latest news from inside Washington and around the world. No shouting, grandstanding, or sloganeering. Conservative, conscientious, and civil.
This episode is for paid subscribers