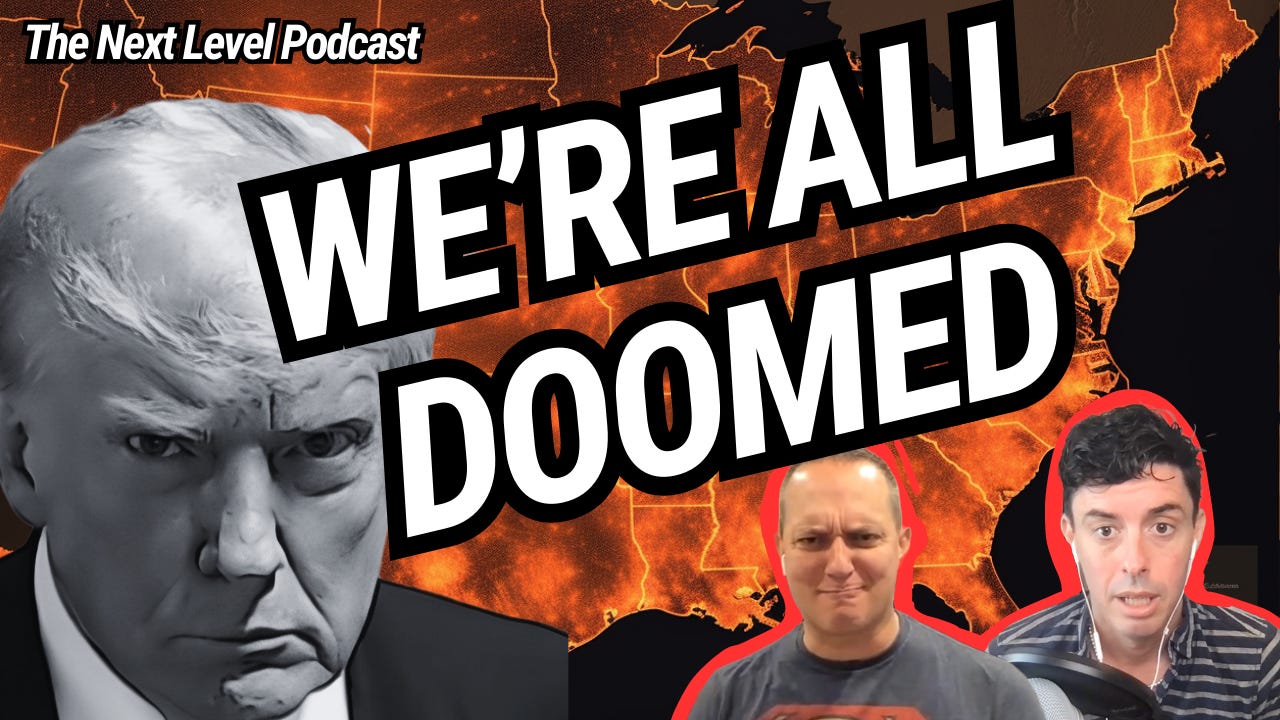 It's All Bad and We're All Doomed (VIDEO)
Live recording.
One week after the first GOP debate, nothing has changed and Trump is still dominant. Plus, conservative pundits now say Trump will get more Black votes because he has a mugshot, and DeSantis heads to Florida to deal with two tragic events. Sonny Bunch subs in for Sarah to discuss!
View the Biden and DeSantis picture here.
ANNOUNCEMENT: The Next Level's Y…
The full video is for paid subscribers