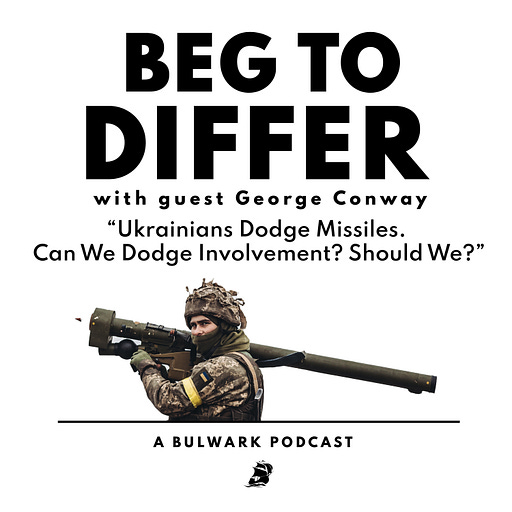 Mar 11 • 56M
Ukrainians Dodge Missiles. Can We Dodge Involvement? Should We?
This episode is for paid subscribers
Charlie Sykes and guests discuss the latest news from inside Washington and around the world. No shouting, grandstanding, or sloganeering. Conservative, conscientious, and civil.
Attorney George Conway joins to discuss how war has changed America already. Also, the legal and political case for prosecuting Trump.
Bulwark+ members can listen to an ad-free version of this podcast to your player of choice. Learn more at Bulwark+ Podcast FAQ.
This episode is for paid subscribers