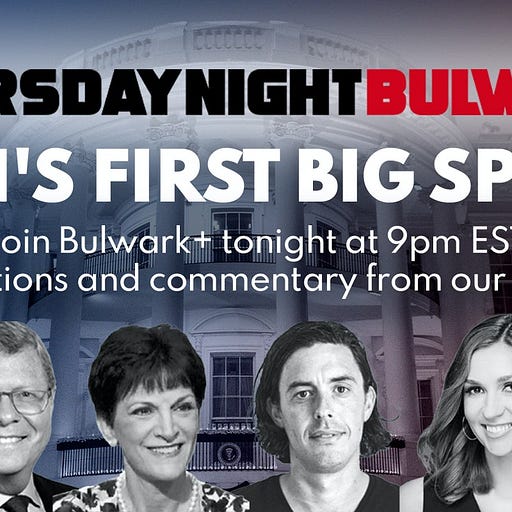 Mar 12, 2021 • 1HR 2M
Biden's First Big Speech (Podcast Version)
This episode is for paid subscribers
Charlie Sykes and guests discuss the latest news from inside Washington and around the world. No shouting, grandstanding, or sloganeering. Conservative, conscientious, and civil.
Mona, Charlie, Amanda, and Tim talk about Biden's COVID-19 address, H.R. 1 and the COVID spending bill, as chat about cat people and dog people: can't we get along?
You can watch it on video here if you missed it.
This episode is for paid subscribers