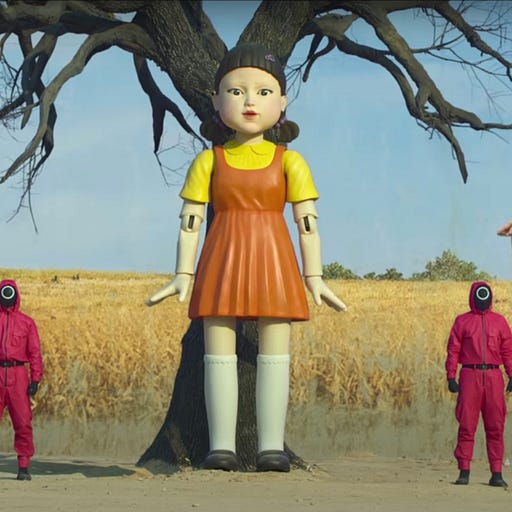 Oct 13, 2021 • 1HR 5M
Political Squid Games
We all make our choices.
This episode is for paid subscribers
Charlie Sykes and guests discuss the latest news from inside Washington and around the world. No shouting, grandstanding, or sloganeering. Conservative, conscientious, and civil.
Sarah, Tim, and JVL talk about the Texas governor's race, the reconciliation mess, Stephanie Grisham, and Squid Game in this super-sized episode.
This episode is for paid subscribers