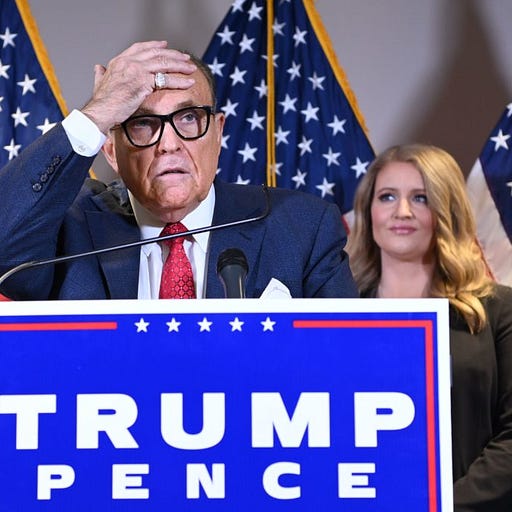 Feb 2 • 1HR 2M
Rudy vs. The Kraken
Imagine a world where Rudy Giuliani . . . is the responsible one.
This episode is for paid subscribers
Charlie Sykes and guests discuss the latest news from inside Washington and around the world. No shouting, grandstanding, or sloganeering. Conservative, conscientious, and civil.
Amanda joins Tim and JVL to talk January 6 developments, campaign 2022 fundraising, and Joe Rogan.
This episode is for paid subscribers