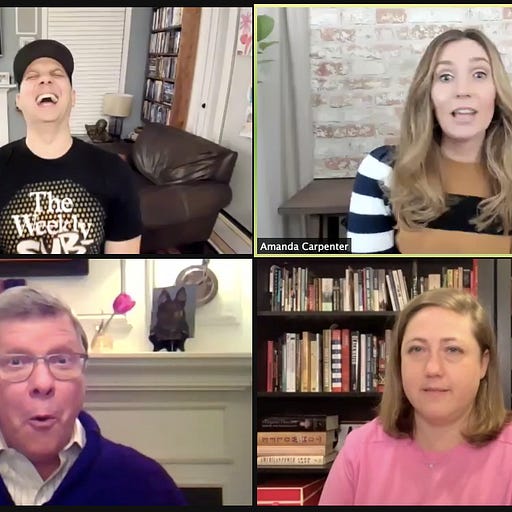 Mar 5, 2021 • 1HR 1M
TNB Podcast: What About Joe?
This episode is for paid subscribers
Charlie Sykes and guests discuss the latest news from inside Washington and around the world. No shouting, grandstanding, or sloganeering. Conservative, conscientious, and civil.
Tonight's panelists are Charlie Sykes, JVL, Amanda, and Sarah Longwell. They'll talk about the COVID-19 relief bill, the performative outrage on the right about Mr. Potato Head and Dr. Seuss, and the early weeks of the Biden presidency.
This episode is for paid subscribers