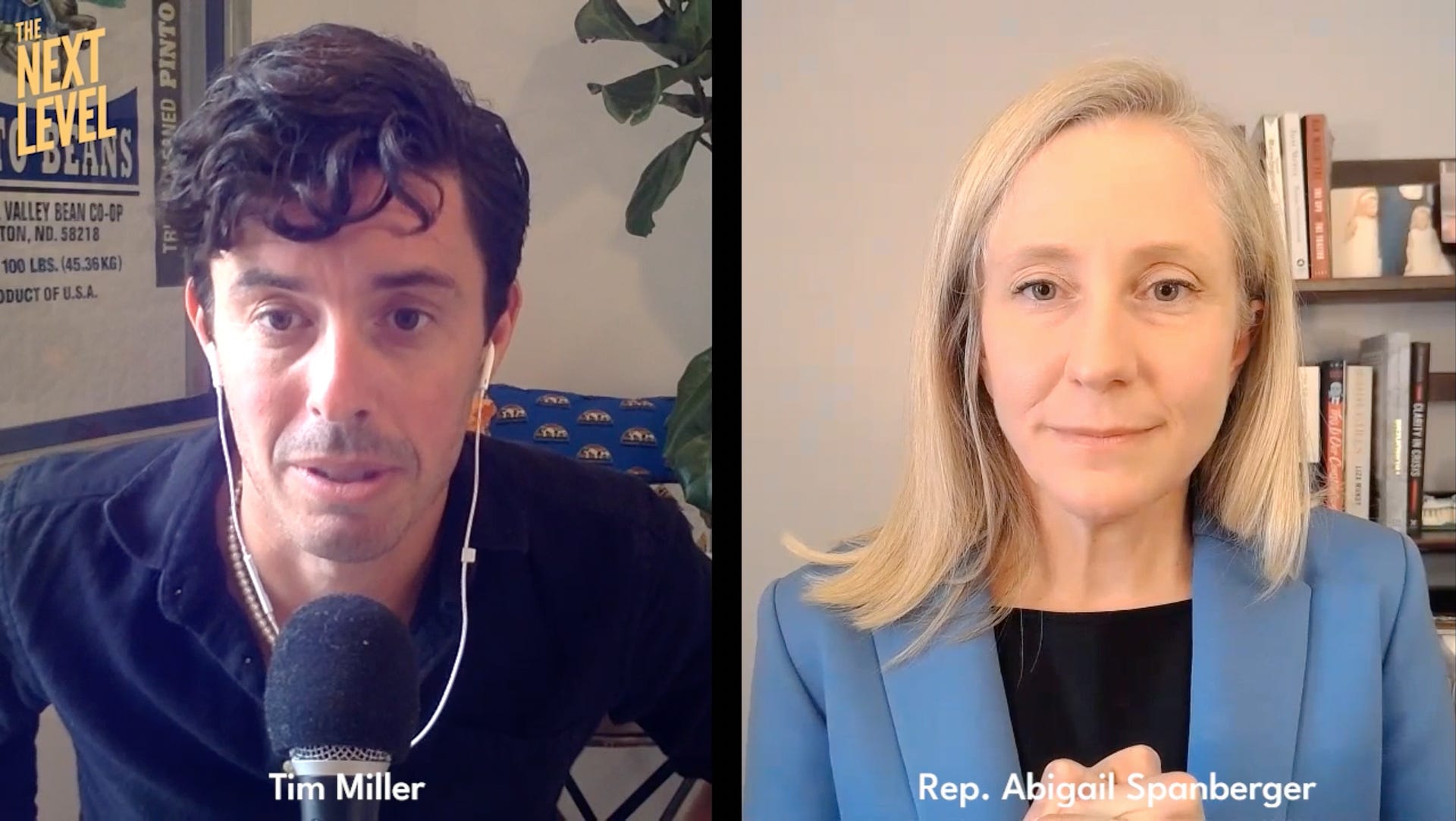 Undercover BO$$ (w/ Rep. Abigail Spanberger)
Live recording.
Rep. Abigail Spanberger, a favorite of Never Trumpers everywhere, joins Tim this week to talk appealing to the middle, the battle of the debt ceiling, her career in the CIA (as much as she's allowed to say), what it's like being a mom while in Congress and much more!
Note: This episode was recorded on April 24, 2023.
The full video is for paid subscribers