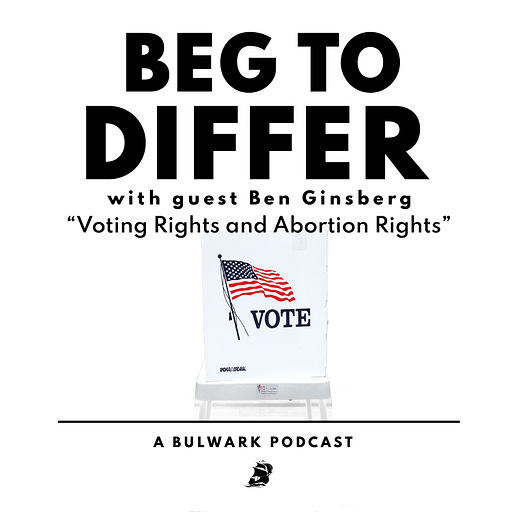 May 13 • 1HR 4M
Voting Rights and Abortion Rights (with Ben Ginsberg)
Ad-free edition
This episode is for paid subscribers
Charlie Sykes and guests discuss the latest news from inside Washington and around the world. No shouting, grandstanding, or sloganeering. Conservative, conscientious, and civil.
Election law expert Ben Ginsberg offers insight on threats to confidence in elections. The panel then considers the Dobbs fallout from several angles — partisan, racial, and legal.
This ad-free edition is available exclusively to members of Bulwark+.
This episode is for paid subscribers